Winchester Imaging Ultrasound
Winchester Imaging Ultrasound Team will make your appointment stress free and simple. Our knowledgeable Ultrasound Technicians will make sure your appointment is a pleasant experience. We offer same day appointments and quick turnaround, and our scheduling department will do its best to find an appointment that is convenient for you.
Teamwork
We work with your Doctor to ensure you have the team that supports your health goals.   Our Radiologists are also available to discuss their findings, so any questions you may have will be answered.
Quality Reading of Your Images is The Key
Many patients are familiar with the use of ultrasound during pregnancy. However, it also offers several other diagnostic applications. Ultrasound can detect the source of pain or inflammation inside the body and can reveal infection or tumors. It is often used for patients with suspected gallstones. Ultrasound can also evaluate the arteries and veins for narrowing, blockages, or clots.  Our Radiologists are specialists and highly skilled.   Whether you are having major organs looked at, or veins, or a pregnancy check up,  the Radiologist that studies your images will be specialized in that field.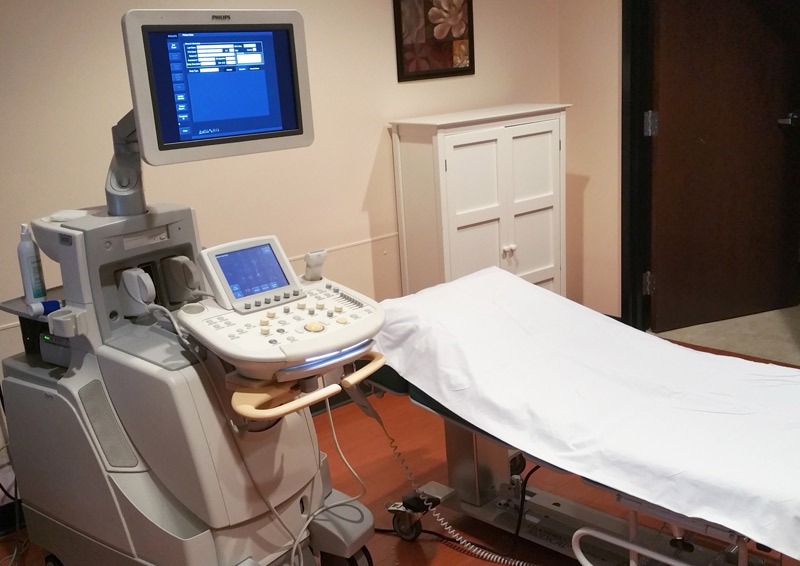 Pre-Appointment Instructions
If you've been scheduled at our facility, we will call you  a few days in advance to confirm your appointment and to go through a list of screening questions and pre appointment instructions with you.
These questions will ensure that it is safe for you to have a Ultrasound. They are also designed to make sure you are prepared for your exam, that you will know what to expect once you've arrived at our facility, and will also provide you with an opportunity to ask any questions you may have.
Different exams will have their own sets of instructions,  if you are unsure about how you should prepare please give us a call at:
540.431.3600
Click On The Link Below For Some Specific Pre-Exam Procedure Guidelines
Where to Check In For Your Appointment
What Our Patients Have To Say..
Receptionist and MRI technicians were extremely nice! Very pleasant experience! Highly recommended!
They always get me in quickly and are on time. The techs and ladies in the front are welcoming and to the point
Lula and her blonde co-worker were so nice and friendly. Not just professionally so, but warm and genial. I felt "heard" and cared for on my visit. That is rare now days.