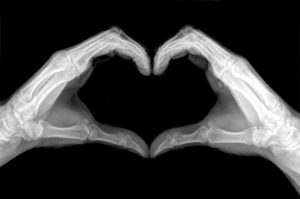 X-Ray At Winchester Imaging
Convenient location and prompt service make Winchester Imaging an ideal choice for your Radiology or X-Ray needs. We offer same-day, and walk-in appointments to make your life easier.
Not Just For Emergencies
X-ray is also useful for many things besides broken bones. Such as to detect and monitor the progression of degenerative diseases like arthritis. It also plays a role in evaluating the health of the lungs, heart and chest wall. X-rays are helpful in guiding orthopedic surgery, treatment of sports-related injuries, spinal repair, and joint replacements.
Our highly Skilled Radiologists will give you the peace of mind to know that your diagnosis is accurate. Because an accurate diagnosis is the first step in mapping a road to good health.
We Work With Your Doctor To Support Your Health Goals
X-ray imaging is the fastest and easiest way to view and assess broken bones, joints, skull, or spinal injuries. At least two images (from different angles) are taken and often three images are needed if the problem is joint-related (knee, elbow or wrist). These images of the skull, spine, joints and extremities are performed every minute of every day in hospital emergency rooms, outpatient imaging centers, sports medicine centers, orthopedic clinics and physician offices.
Pre-Appointment Instructions
Walk in and same day appointments available.
How to prepare for your X-Ray exam
Most X-ray procedures require no preparation. If you are having an exam that does require some preparation on your part, your provider will let you know. If you would like to know if your X-Ray exam has any pre appointment instructions please give us a call at:
540.431.3600
Please be sure there is no chance of pregnancy before undergoing an X-Ray exam.
What Our Patients Have To Say..
Receptionist and MRI technicians were extremely nice! Very pleasant experience! Highly recommended!
They always get me in quickly and are on time. The techs and ladies in the front are welcoming and to the point
Lula and her blonde co-worker were so nice and friendly. Not just professionally so, but warm and genial. I felt "heard" and cared for on my visit. That is rare now days.