Open MRI at Winchester Imaging
At Winchester Imaging we use an Open MRI to accommodate our patients that prefer a more spacious experience. Most MRI machines have a cylinder that a patient must lie in to obtain the scan, which some find uncomfortable due to the tight nature of the machine.
Our Open MRI machine will help get the same images as a standard MRI machine matched with a higher level of comfort.
Our MRI machine is classified as high field.
The High Field MRI may provide a more accurate diagnosis for some specific indications, such as small joint imaging, due to its high level of resolution. Thanks to the high field strength, an additional benefit of the High Field MRI is the shorter exam time.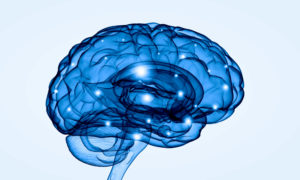 What is MRI (Magnetic Resonance Imaging) ?
Magnetic Resonance Imaging (MRI) is a form of Diagnostic Imaging that uses magnets, radio waves, and a computer rather than radiation to create detailed images of the body's internal structures.
What is MRI Used For?
MRI is best used to examine organs, tissues, and the skeletal system. This type of scan is excellent when looking for fine details in soft tissue, which is more difficult to see with a CT, X-Ray, or Ultrasound exam.
MRI machines have made a large impact on the way we diagnose certain diseases and study internal organs.  It enables the radiologist to see abnormalities with accuracy.
Understanding The Use of Contrast Materials
Contrast materials are  substances that temporarily change the way x-rays or other imaging tools interact with the body. When introduced into the body prior to an imaging exam, contrast materials make certain structures or tissues in the body appear different on the images than they would if  they  had not been administered. Contrast materials help distinguish or "contrast" selected areas of the body from surrounding tissue. By improving the visibility of specific organs, blood vessels or tissues, contrast materials help physicians more accurately diagnose medical conditions.
These materials can be administered in a few ways.   They can be taken orally, administered by enema,  or injected.   The contrast material will eventually be eliminated through the digestive process, or absorbed by the body.
Pre-Appointment Check List:
Preparing for an MRI exam is easy. If you've been scheduled at our facility, we'll call you to confirm your appointment a few days in advance to go through a list of screening questions with you. These questions will ensure that it is safe for you to have an MRI. They are also designed to make sure you are prepared for your exam, and you will know to expect once you've arrived at our facility.  This will also provide you with an opportunity to ask any questions you may have.
Here  are some general guidelines:
Unless you have been otherwise instructed, you may continue your normal diet and medications.
Prior to the exam please avoid wearing any metal or other items that might affect the scan. These items can include, but are not limited to:
Jewlery
Hairpins
Eyeglasses
Watches
Wigs
Dentures
Hearing Aids
Underwire Bras
Clothes with metal

Snaps
Grommets
Metal Threads
Decorations
Hooks
Buttons
PROVIDING ALL YOUR MEDICAL IMAGING NEEDS