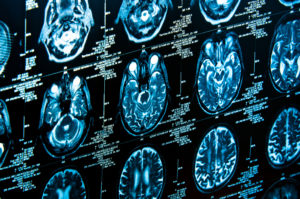 What is CT?
CT (or CAT) scans use special X-Ray equipment  that applies computer processing to synthesize many images into a cross-sectional view of body tissues and organs. By creating multiple cross-sectional images Dr.s are able to look at specific areas inside your body.  Imagine a loaf of bread and examining each "slice" separately.
What is it Most Commonly Used For?
CT can be used for cancer detection, and can even determine the size and shape of a tumor, where it's located in the body, and whether the tumor is solid or hollow. They can also be used to guide biopsy needle insertion and for radiation treatment and planning. Besides cancer detection, CT is commonly used for evaluation of post-traumatic injuries and assessment of suspected aneurysm or stroke.
Understanding Contrast Materials
Contrast materials are  substances that temporarily change the way x-rays or other imaging tools interact with the body. When introduced into the body prior to an imaging exam, contrast materials make certain structures or tissues in the body appear different on the images than they would if  they  had not been administered. Contrast materials help distinguish or "contrast" selected areas of the body from surrounding tissue. By improving the visibility of specific organs, blood vessels or tissues, contrast materials help physicians more accurately diagnose medical conditions.
These materials can be administered in a few ways.   They can be taken orally, administered by enema,  or injected.   The contrast material will eventually be eliminated through the digestive process, or absorbed by the body.
Click on the link below to find more information on some of our specific procedures:
Pre-Appointment Check List:
If you've been scheduled at our facility, we will call you to confirm your appointment a few days in advance.  At this time we will go through a list of screening questions and pre appointment instructions with you, that are specific to your procedure.
These questions will ensure that it is safe for you to have a CT scan. They are also designed to make sure you are prepared for your exam, that you will know what to expect once you've arrived at our facility, and will also provide you with an opportunity to ask any questions you may have.
Different exams will have their own sets of instructions, if you are unsure about how you should prepare please give us a call at:
540.431.3600
Below are some general guidelines:
If you are pregnant or think you might be pregnant, please check with your doctor before scheduling your exam.
Contrast

If you are having a CT scan WITH contrast, you will be provided with contrast smoothie to take a few hours before your exam. Follow the instructions on the side of the bottle. If you have problems with your kidney function please inform us beforehand as you may not be able to take the contrast media.

You may NOT eat or drink 2 hours prior to your exam if your doctor has ordered a CT scan WITH contrast.
You may eat and drink normally if your doctor has ordered a scan WITHOUT contrast.
PROVIDING ALL YOUR MEDICAL IMAGING NEEDS