Coronary Artery Disease is no joke, in fact it kills more Americans every year than all cancers combined. That's why Cardiac Calcium Scoring is so important, it can detect heart disease before it's too late.
The procedure is a simple CT scan that shows the amount of calcified plaque in the coronary arteries. Calcification of the Coronary Arteries is the pre-curser to plaque buildup, if there is calcification there is a pretty good chance there is plaque.  This is a better indicator of heart disease risk than even cholesterol levels.
Why Should I be Screened?
Cardiac Calcium Scoring allows us to get a clearer picture of what's in your heart's future. Once you get the Scan, you and your doctor can develop a guided treatment plan that can reduce your risk of a heart attack.
The scan takes approximately 15 minutes, during which you will lie on a table that slides in and out of the ring of this CT Machine. Multiple photos will be taken of your heart, which are then combined to give a detailed image that our radiologists can observe and study.
The scan is painless, and our experienced technologists will be with you the entire way.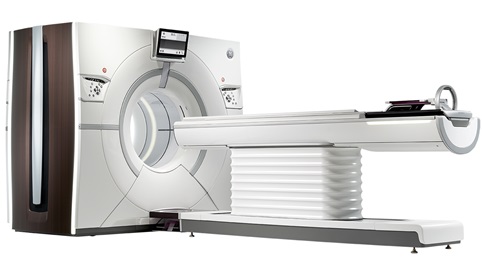 Who Should get Cardiac Calcium Scoring?
If you are over 40 and have a family history of heart disease, or fit any of the criteria below, you can benefit from getting screened.
Sedentary or Stressful Lifestyle
REQUEST YOUR APPOINTMENT BELOW
Be sure to talk to your physician first to see if Cardiac Calcium Scoring is right for you.
An order from your physician is required before scheduling Diagnostic Imaging.