WELCOME TO WINCHESTER IMAGING
Winchester Imaging provides state of the art medical imaging services in a prompt, efficient, and friendly manner. With an experienced and qualified staff, we offer a wide range of medical imaging services, specializing in MRI, CT, Ultrasound, and X-ray imaging.
Learn more about our Medical Imaging Services.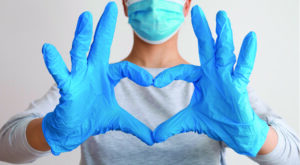 What you need to know
The CDC guidelines state that fully vaccinated individuals do not have to wear masks in most indoor settings, except on public transit, healthcare facilities, and in congregate settings.
We have updated our COVID policy starting on November 17, 2022. Follow the link below to learn what you need to know before coming to your appointment. If you have any questions, please send us a message.
What Our Patients Have To Say..
Receptionist and MRI technicians were extremely nice! Very pleasant experience! Highly recommended!
They always get me in quickly and are on time. The techs and ladies in the front are welcoming and to the point
Lula and her blonde co-worker were so nice and friendly. Not just professionally so, but warm and genial. I felt "heard" and cared for on my visit. That is rare now days.